You should first verify that your copy of Psiphon for Android is authentic.
Click on a Psiphon APK link from within your Android email client or web browser to begin the installation. (If you get an error, you may need to enable sideloading.)
When you launch the Psiphon app, it will automatically start connecting to the Psiphon network.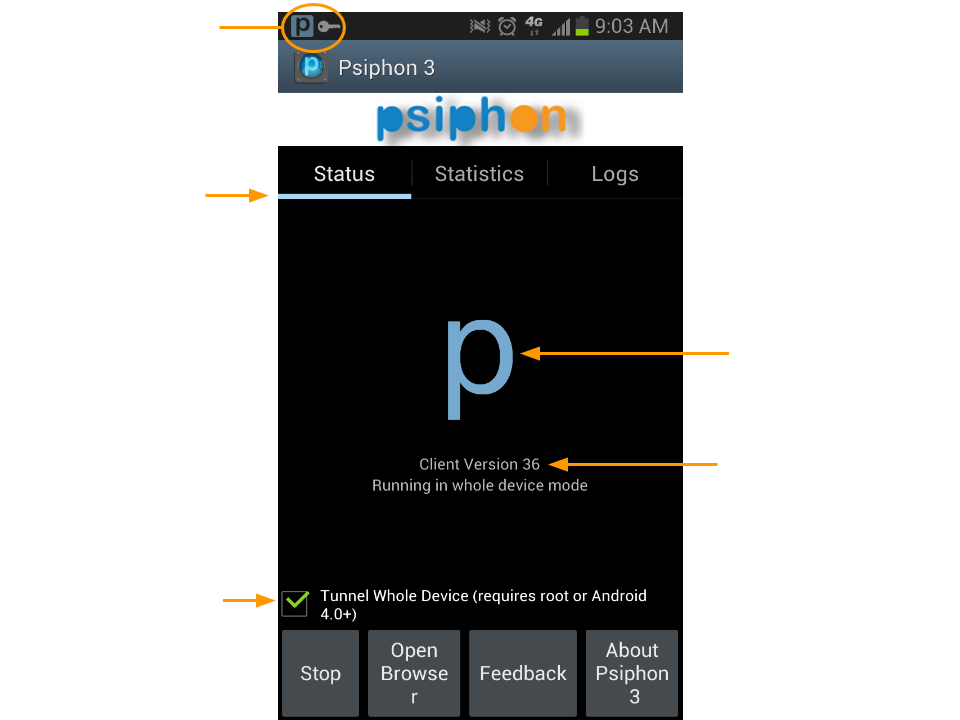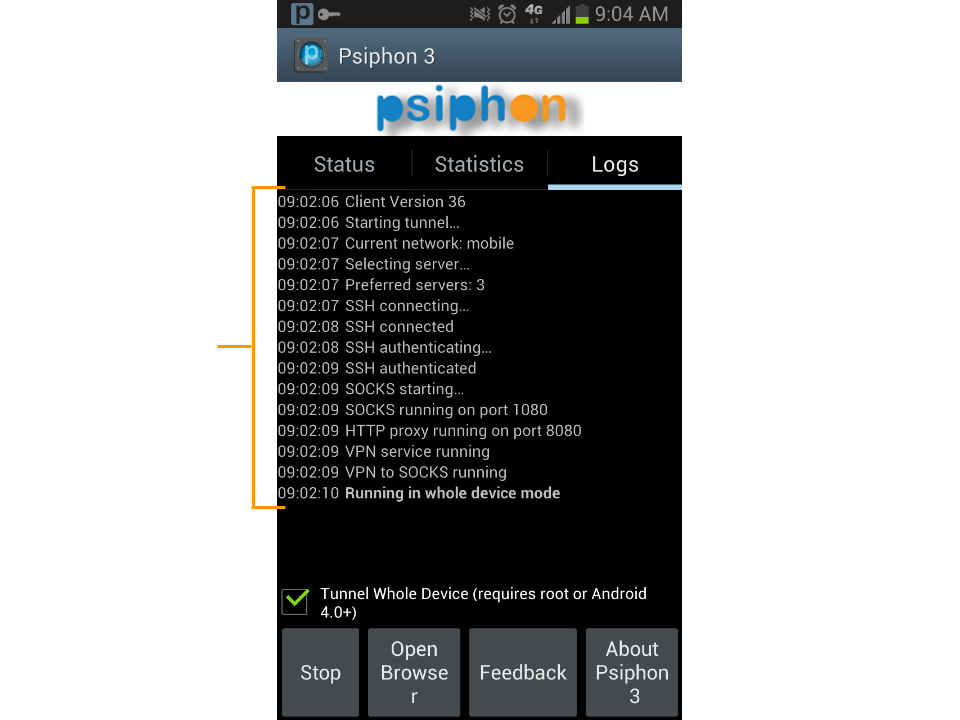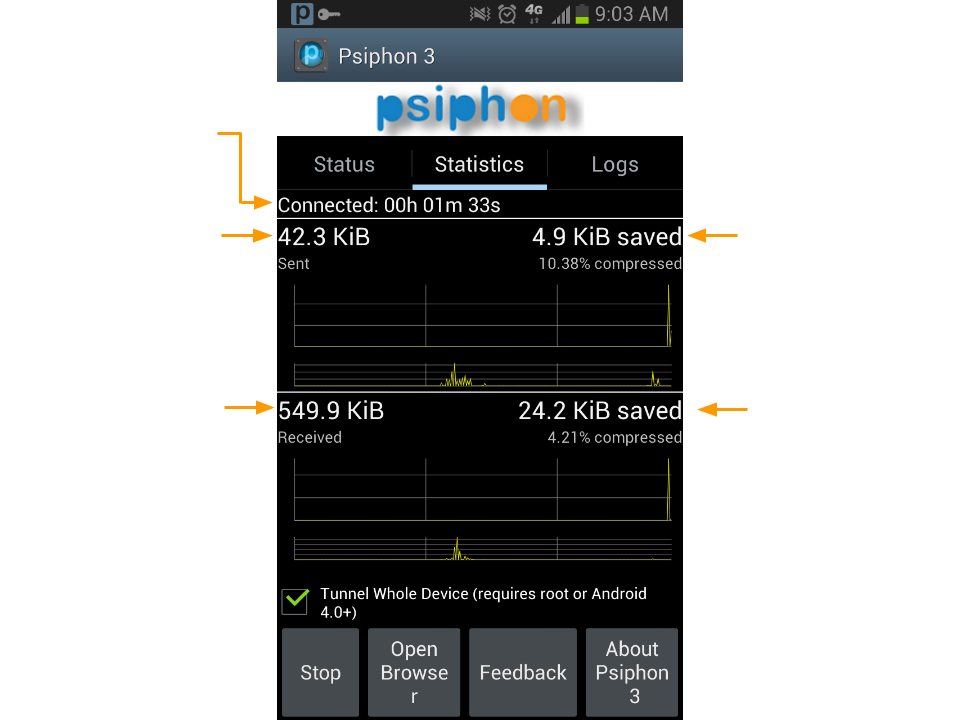 Once the app has connected to the network, it will launch the built-in Psiphon browser. Psiphon for Android does not automatically tunnel the traffic for the default Android browser or other apps. By default, only the Psiphon browser is tunneled through the Psiphon network.