Primeiro, deverá verificar se a sua cópia do Psiphon para Android é autêntica.
Click on a Psiphon APK link from within your Android email client or web browser to begin the installation. (If you get an error, you may need to enable sideloading.)
When you launch the Psiphon app, it will automatically start connecting to the Psiphon network.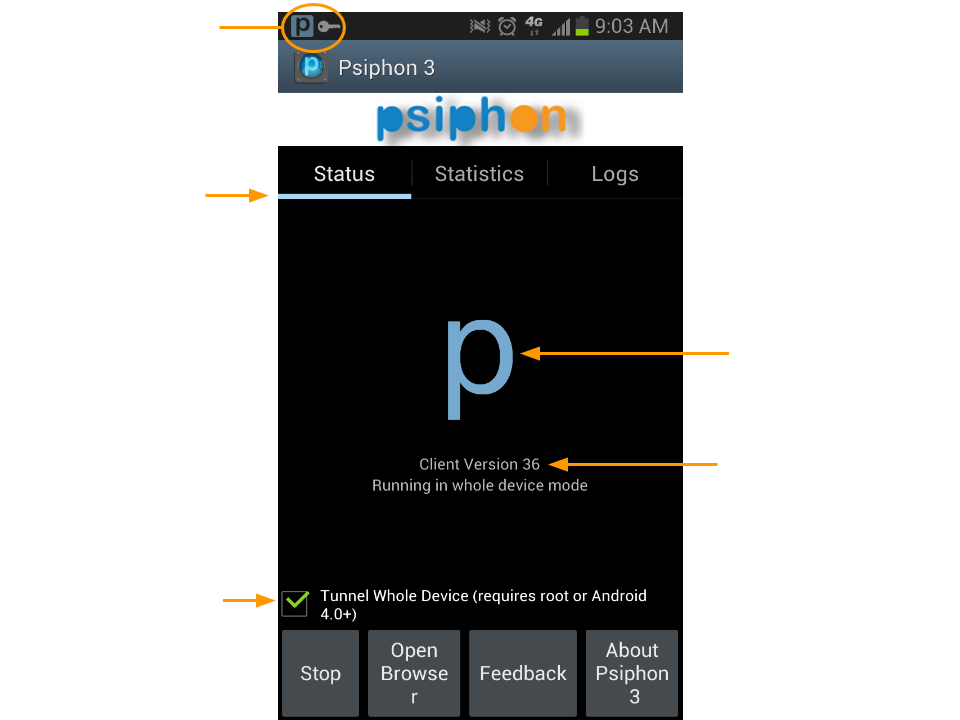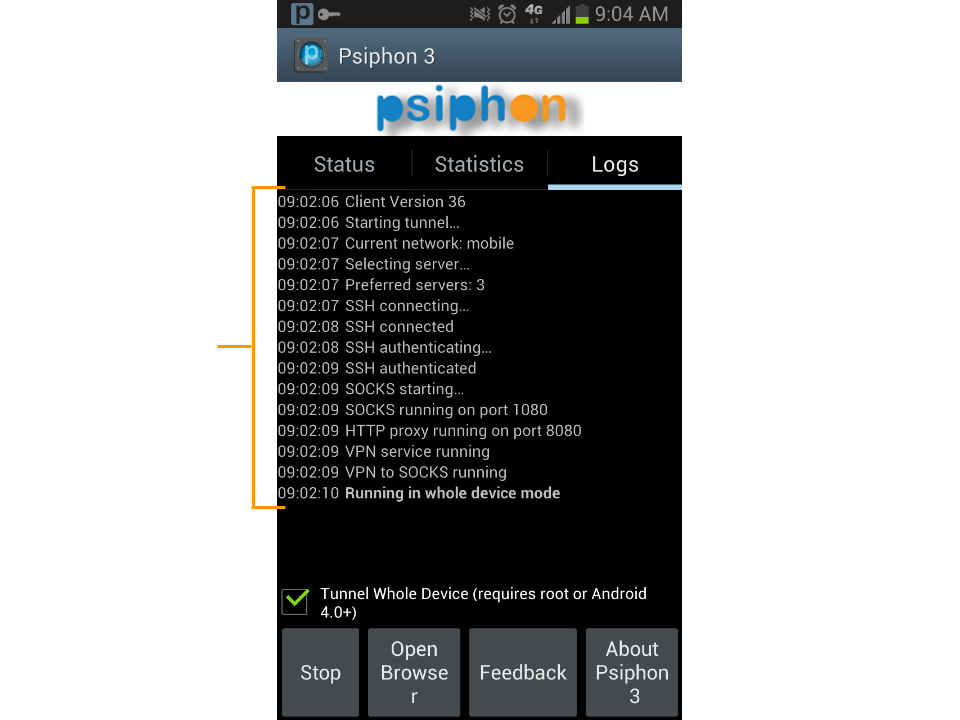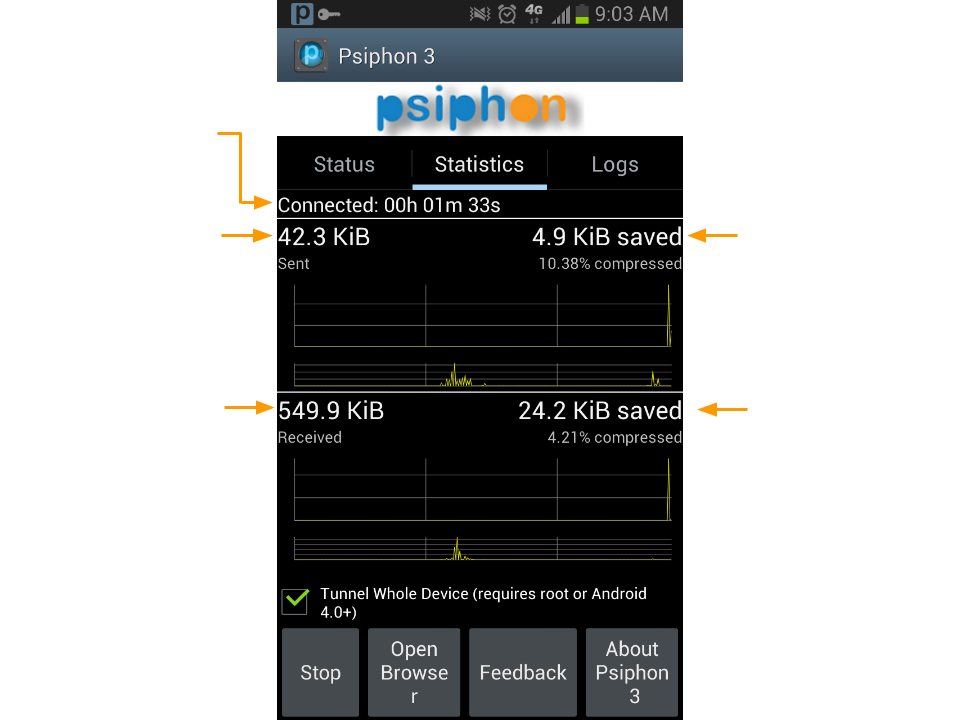 Once the app has connected to the network, it will launch the built-in Psiphon browser. Psiphon for Android does not automatically tunnel the traffic for the default Android browser or other apps. By default, only the Psiphon browser is tunneled through the Psiphon network.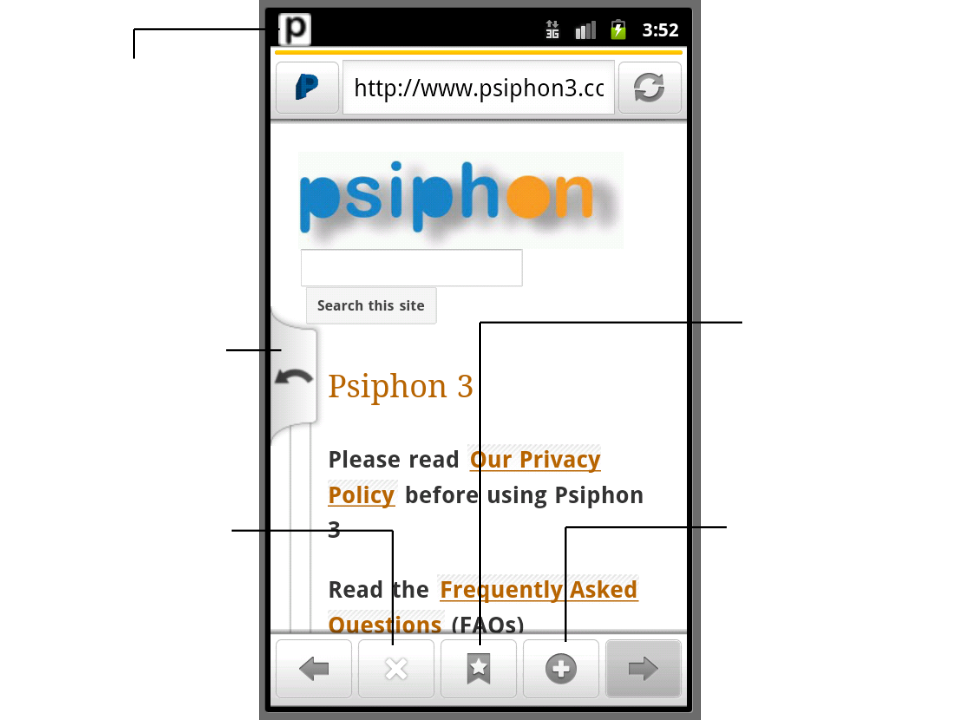 Primeiro, deverá verificar que a sua cópia do Psiphon para o Windows é autentica.
Download the client program and run it. When you run it, you should see a security prompt showing that this program is a legitimate product of Psiphon Inc.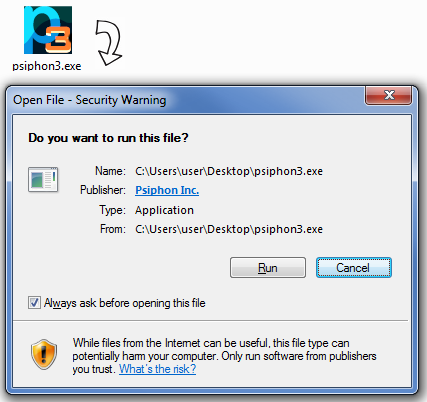 Psiphon automatically starts connecting when you run it. While it is connecting, a spinning icon is displayed. You may select one of the following tunnel modes: VPN (L2TP over IPsec), SSH, or SSH+ (SSH plus obfuscation, a randomized layer on top of SSH to avoid protocol fingerprinting).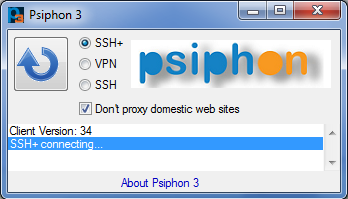 A conexão ao servidor Psiphon é estabelecida quando é exibido o ícone verde. No modo VPN, todo o seu tráfego passa automaticamente através do Psiphon.
In SSH and SSH+ modes, Psiphon automatically sets the Windows system proxy settings, so network traffic for applications that respect these settings will be tunneled through Psiphon. These settings are respected by default by all major web browsers.
Furthermore, in SSH and SSH+ modes, Psiphon offers a split tunnel option where international traffic is tunneled through the proxy and domestic traffic is not. Check the "Don't proxy domestic web sites" option to enable split tunneling. When this option is on, unproxied domains are reported in the message area.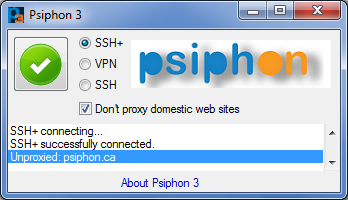 Quando fecha o programa, o Psiphon desconeta automaticamente. Também pode clicar no ícone para alternar a conexão.